Solar PV installation in Lewes, Sussex
A challenging project for a number of reasons, mainly because of the change of deadline imposed by the Government of the FIT. This project was designed and installed in two weeks, this included DNO (distribution Network Operator) application, planning and installation.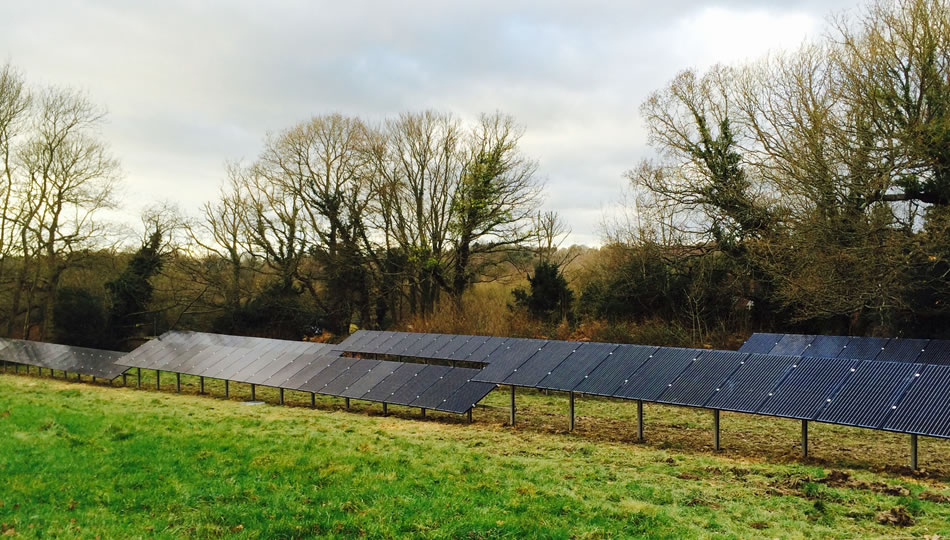 For this ground mounted project we used a pile system – piles were driven into the ground giving us the foundation for the metal framework.
---
Project Details
Wolstenholme Project 35kW Ground Mounted Solar PV
This system comprised of 148 x 235 watt panels, using 2 x 17,000TL SMA inverters sized to 100% efficiency.
The expected saving/return for this project is: £15,808.00 per annum.
This system will be monitored and maintained using our bespoke remote monitoring system.