SOLAR PV INSTALLATION IN LEWES
OHM Energy were delighted to install a 10kW Solar PV system for a 500 year old house in Lewes.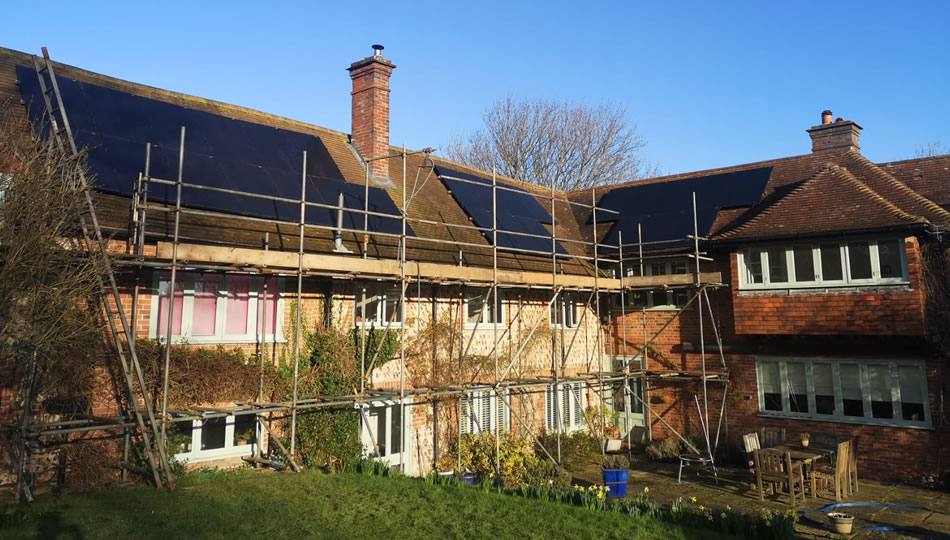 We also installed a Tesla Power wall 2, storing excess solar electricity and cheap rate night time electricity for use in a power cut and to reduce dependence on and cost of grid electricity.
In this instance we had to install a grid limitation device, at the request of UK Power to ensure we protected the grid from any over-voltage. The new fuse board includes the dedicated circuits the clients want to run in the event of a power outage, including, fridges, freezers, heating, hot water, lighting and sockets.
---
Project Details