Solar PV and Tesla Battery Installation
The client required solar PV installation on to an existing commercial building which had composite roof sheets.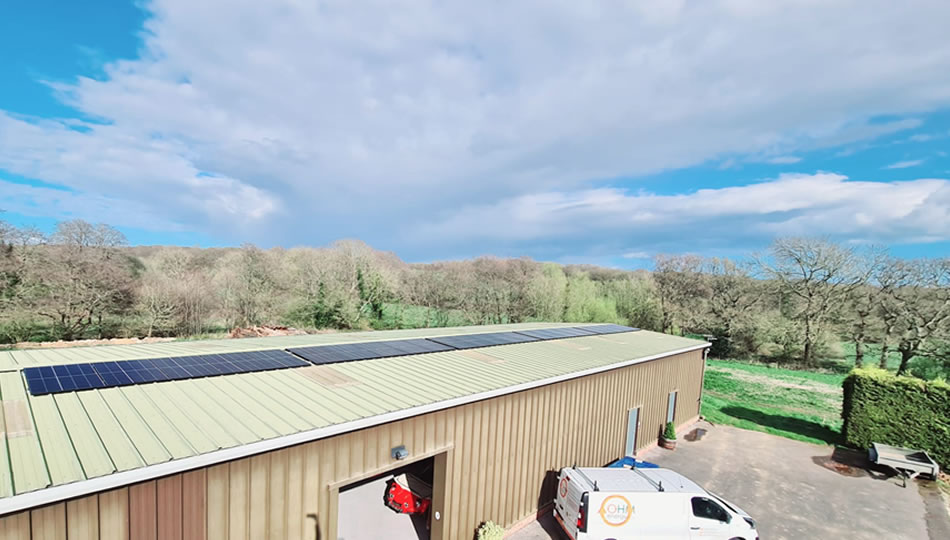 The inverter was located near by to reduce the length of DC cable runs.  The power was then cabled to the client's property with all associated switches and safety considerations.
Applications were made to UK Power Networks to allow excess electricity to be exported.
With a Battery Installation to follow, we helped the client approach UKPN to get a main fuse upgrade to the property.
The location of the array was perfect as there was little visual impact and it fell within permitted development regulations.
---
Project Details
25 x 400W Panels.  Max Power = 10kW
Tesla Battery