Tesla Powerwall 2 Installation + Solar PV
OHM Energy were asked to carry out an energy audit for a local village hall, that was in need of some modernization. The hall was heated with original storage heaters that had very limited control and were of an age for replacement. With the hall being used for various purposes including a children's nursery, for parties, functions and as a designated crisis center for the local village a number of things need to be considered in selecting the best and most economical system.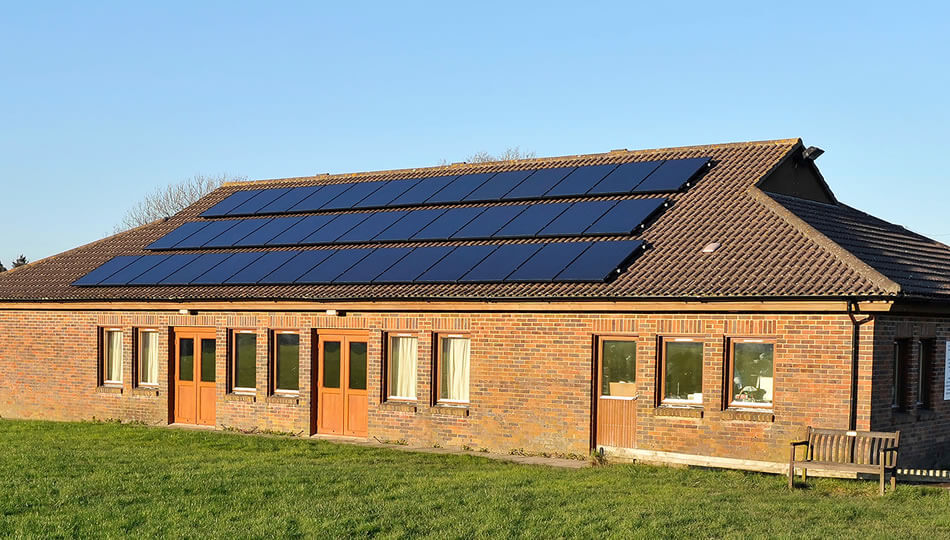 With a perfect south facing, unshaded roof, Solar PV was a must, also considering the hall is utterly electrically dependent, it made complete sense.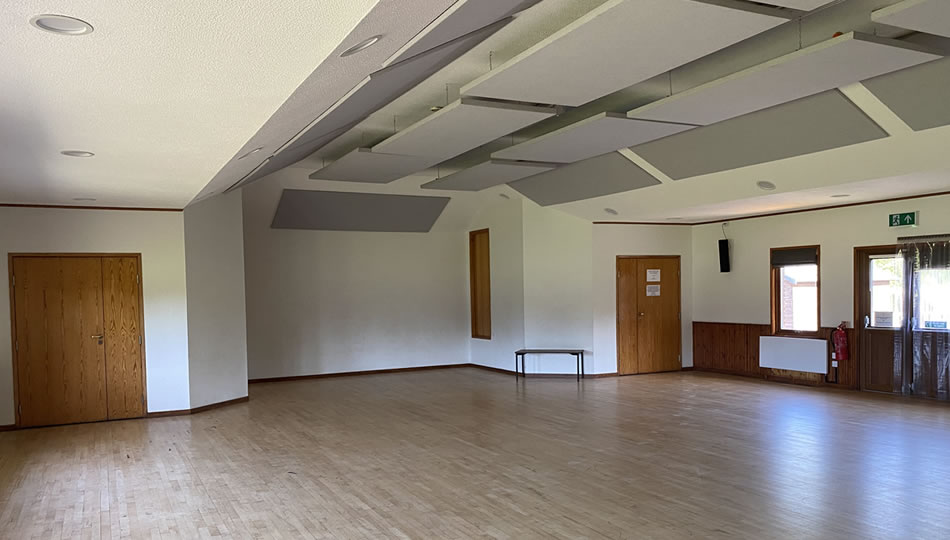 Tied in with the Solar PV is a Tesla Powerwall 2, with a back-up gateway. Upon last checking the hall is 80% off grid, by combining the Solar PV and Tesla – we hope to take the hall completely 100% off grid during the summer months. With the hall being the designated crisis center it was also important that they remained with power in the event of a power cut. We have ensured that the hall has heating, lighting, refrigeration and hot water in a blackout situation.
The hot water cylinder was about 20 years old, with poor insulation, an inexpensive and worthwhile upgrade.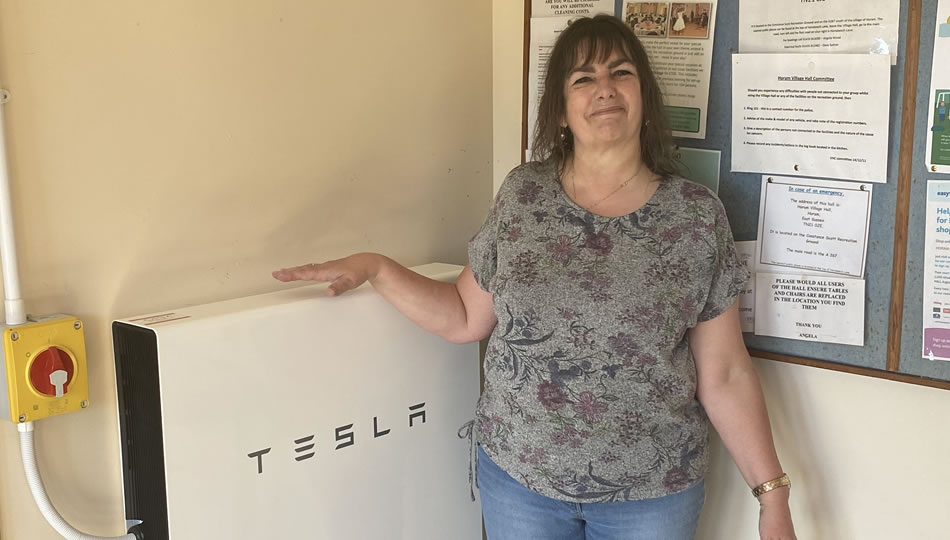 The committee are extremely pleased with the result.  Please see testimonial letter from the Chairman:
"I have to say that the work OHM have done is better than first class – we are very fortunate to have this team locally. The new slimline rads look modern and stylish, the Tesla battery looks impressive, the new hot water tank with double emersion heaters is the biz and I ran hot water through the new taps in the kitchen – a first!! The real top notch job, though, is in the ''office'' – all new switchgear, fuse boxes and ducting look amazing – this will not be seen by many people but it really is the D.B.'s. We also have a new ''fireman's isolator switch'' in the inner hall and all of our power cables and wiring are totally up to date – very comforting to know this. The icing on the cake will be the monitor above the notice board in the entrance hall – this when fitted will provide visual live information of how much power we are generating and using at any one time etc – impressive stuff for sleepy old Horam!! The monitor will be fitted and commissioned next week by Jason and then we can have a session from Jason to learn how this new high tech stuff all works."
---
10kW Solar PV system
Tesla Powerwall 2
200 litre hot water cylinder – Energy efficient
Eco Rads -smart electrical heating, online weather compensating heating system that has full control remotely (in place of old storage heaters)