Our client owns a group of four holiday let properties in Littlehampton, West Sussex and required the installation of a new ground source heat pump system with underfloor heating and smart controls.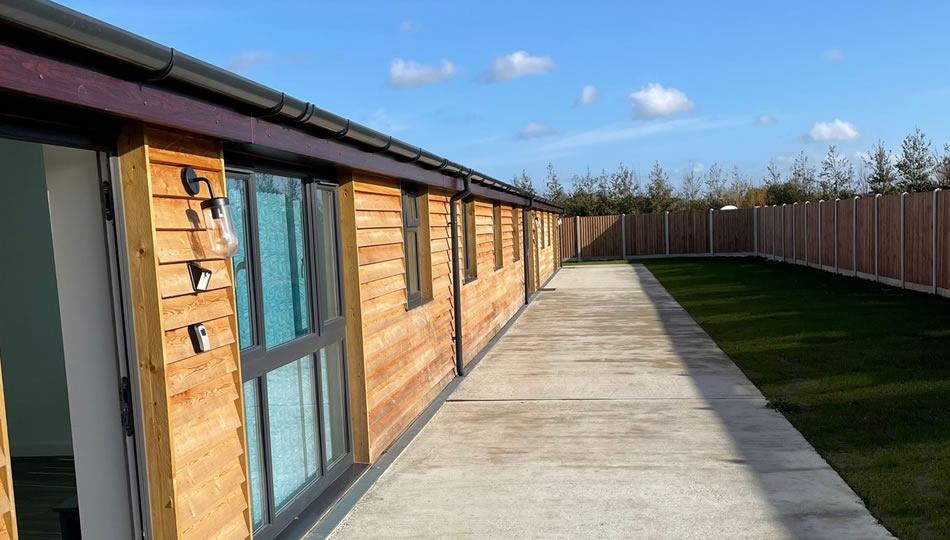 13kw Steibel Eltron ground source heat pump system with a 500ltr hot water store. The project is 4 holiday lets. Each let can be controlled individually room by room and through a central tablet. The client is then able to turn each property on only when occupied thus saving more on heating bills.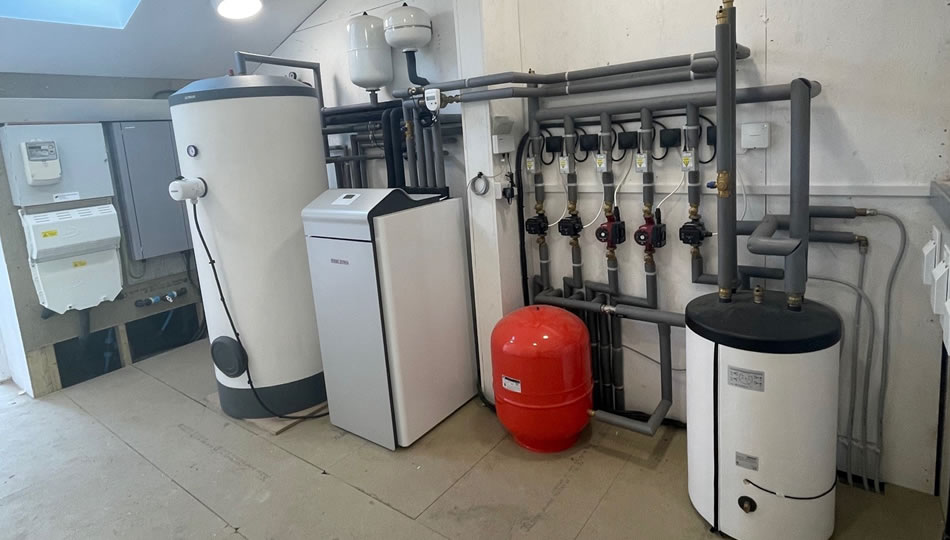 600 metres of horizontal ground collector pipe was run in an adjacent field. We designed the loop size and layout and then installed these in 3 loops of 200 metres back to the manifold position, where all connections have been fusion welded.
Due to the high hot water demand of 8 showers we fitted two 300 Litre hot water cylinders.  The client is also considering the addition of Solar PV to subsidise the running of both the heat pump and hot water demand.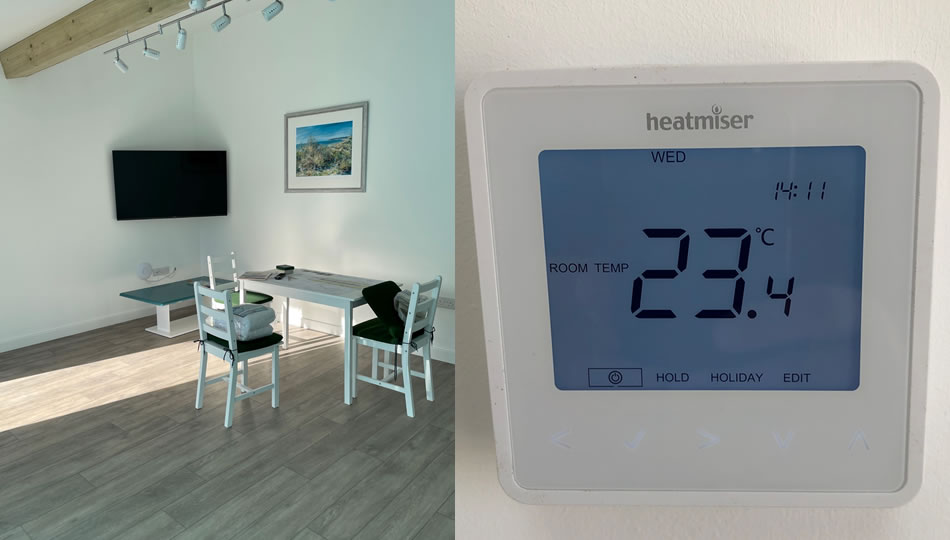 Only one small heat pump is required to run all four buildings as the property was renovated and modern insulation added.
This system will benefit from the commercial renewable heat incentive for the next 20 years!
---
Project Details
Littlehampton, West Sussex
13kw Steibel Eltron GSHP
500ltr hot water store