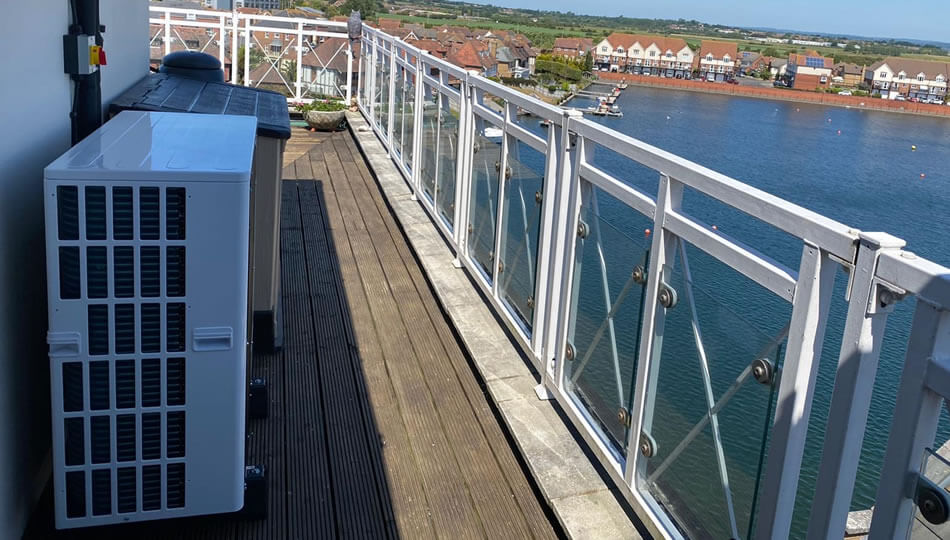 This is a top floor Penthouse that had electric heating which was expensive to run so an air source heat pump was the obvious choice. On average for every 1kW of electricity used it produces 3kW of heat so a much more efficient system.
The Mitsubishi Ecodan heat pump comes with a 5 year warranty as standard and has fully automated learning controls to maximise its efficiency.
This client will benefit from the domestic RHI grant which is payable over 7 years, with our support.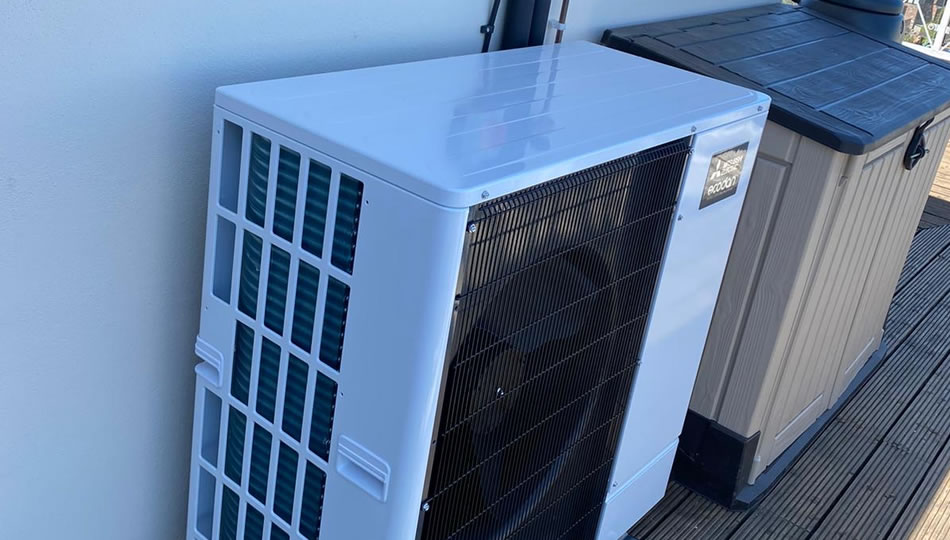 ---
Project Details
11.2kW Ultra Quiet Mitsubishi Ecodan Air source heat pump
300 litre compact mains pressurised hot water cylinder
Connected to existing radiators & hot water system